Brown County Wedding Chapel



Wouldn't you rather get married in Brown County Indiana?


Cozy, Intimate, Affordable!

Brown County Wedding Chapel

for you and your wedding guests.

Do you want a winter wedding?

Worried about the weather?
Close to Brown County Indiana State Park and many secluded Honeymoon Hideaways, Brown County Weddings can arrange your wedding, your honeymoon, your renewal & anniversaries. We can help with hot tub honeymoon suites, romantic log cabins, cake and punch, wedding receptions, flowers, photography, video, music and romantic carriage rides.

Brown County Indiana Wedding Chapel
Weddings, Renewal Ceremonies near Nashville, Indiana
Links to Our Wedding Resources
Are you worried about planning a wedding?

Let us help with your beautiful Brown County Indiana Wedding.

Contact the Wedding Planner for your: Brown County Wedding
Any Season!

Summer, Spring, Fall or Winter

Wonderful Weddings, Fantastic Photos

Magical Memories of your Special Day!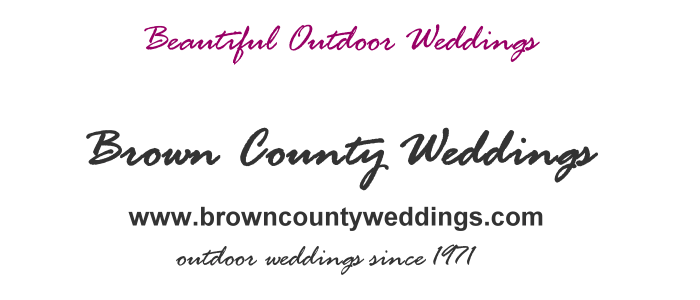 Please be aware that all information on this or any website is subject to change